List of Services Provided by Us
Creating custom jewelry is our passion. Caffray Jewellers is recognized as one of the premier custom jewelry designers in our area. The process begins with a free consultation where you describe (your jewelry vision) what you would like us to make. Bring all your gems and jewelry that you would like to incorporate it into your design. We will then take an idea and bring it from your imagination to reality.
CJ will make you a drawing or two. From the drawing, a wax model is carved. This wax model (lost wax) will be used to cast your jewelry in the metal of your choice. After casting, it will be polished, and the stones are set. Any finishing details are added and then a final polishing. Your original design is ready to wear.
Please call us with any questions you have about the process. We look forward to working with you. We can also supply everything needed. We have diamonds and an unbelievable collection of rare and beautiful colored gemstones that are one of a kind by themselves. Caffray has the knowledge, experience, and desire to make your custom jewelry experience one to remember.
There are many stock mounting on the market today that will eventually wear out: tennis bracelets, eternity bands, diamond solitaires. We will order a replacement mounting and reset your stones into a new mounting. Or we can make something new for you to wear using the stones you already have. We search the many catalogs of stock mountings to find one that will fit your gems. Then we set your gems into your new jewelry. We gladly work with any jewelry and gems that you have.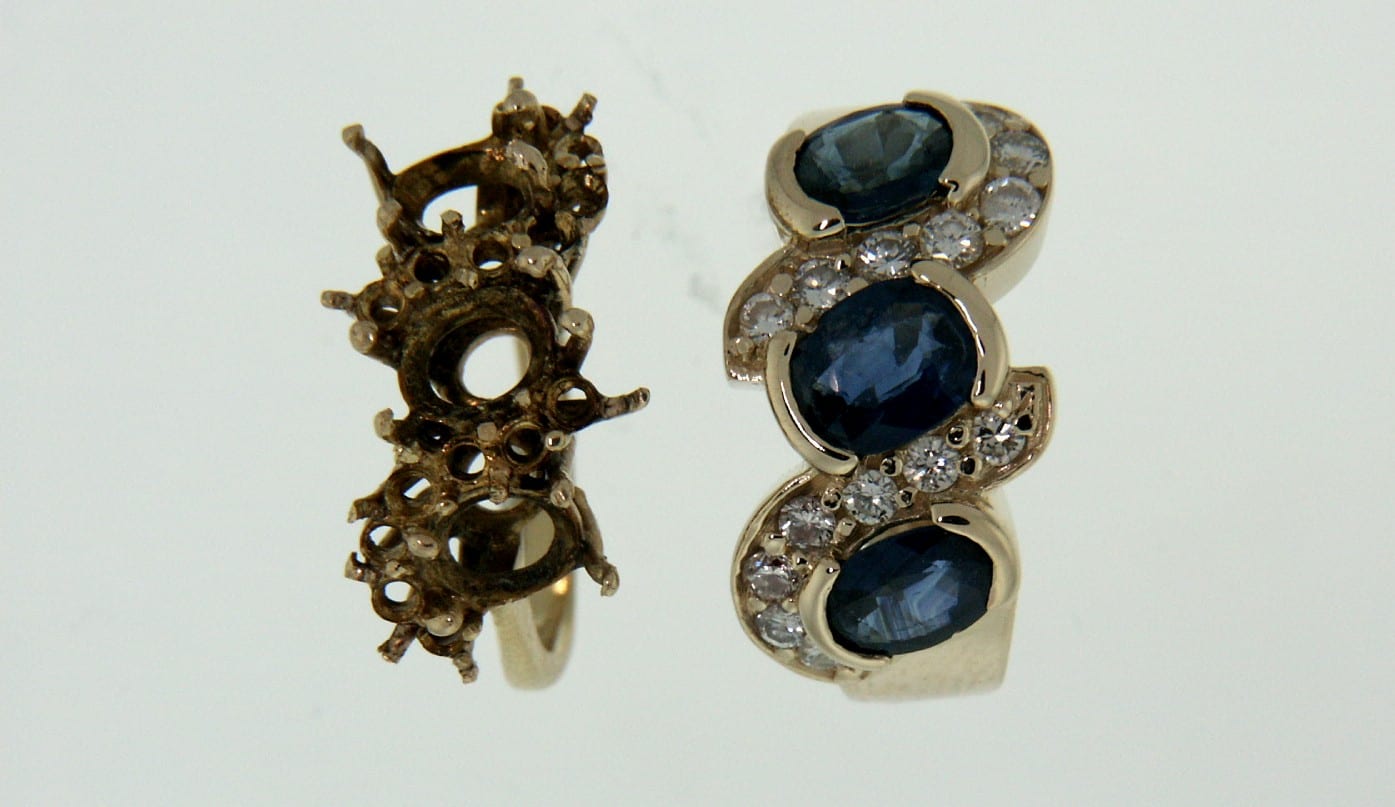 We size rings larger or smaller, including eternity bands that other stores won't size. Shank repair or replace. Ask about or special sizing options for large knuckles. The alternative metals Titanium, Tungsten, and Stainless steel, are not sizable.
Prongs, Channels and Bezels
The metal that holds the stones tight will be straightened, tighten, or rebuild.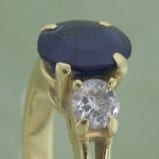 If you need jewelry repair, Caffray will fix it; solder broken chains, jump rings, broken earring post, attach charms, and repair clasps. We happily fix these problems, and many more. Even your Eyeglass can be repaired. No job is too small or large. Our customers expect us to "do it all" and do it better than anyone else.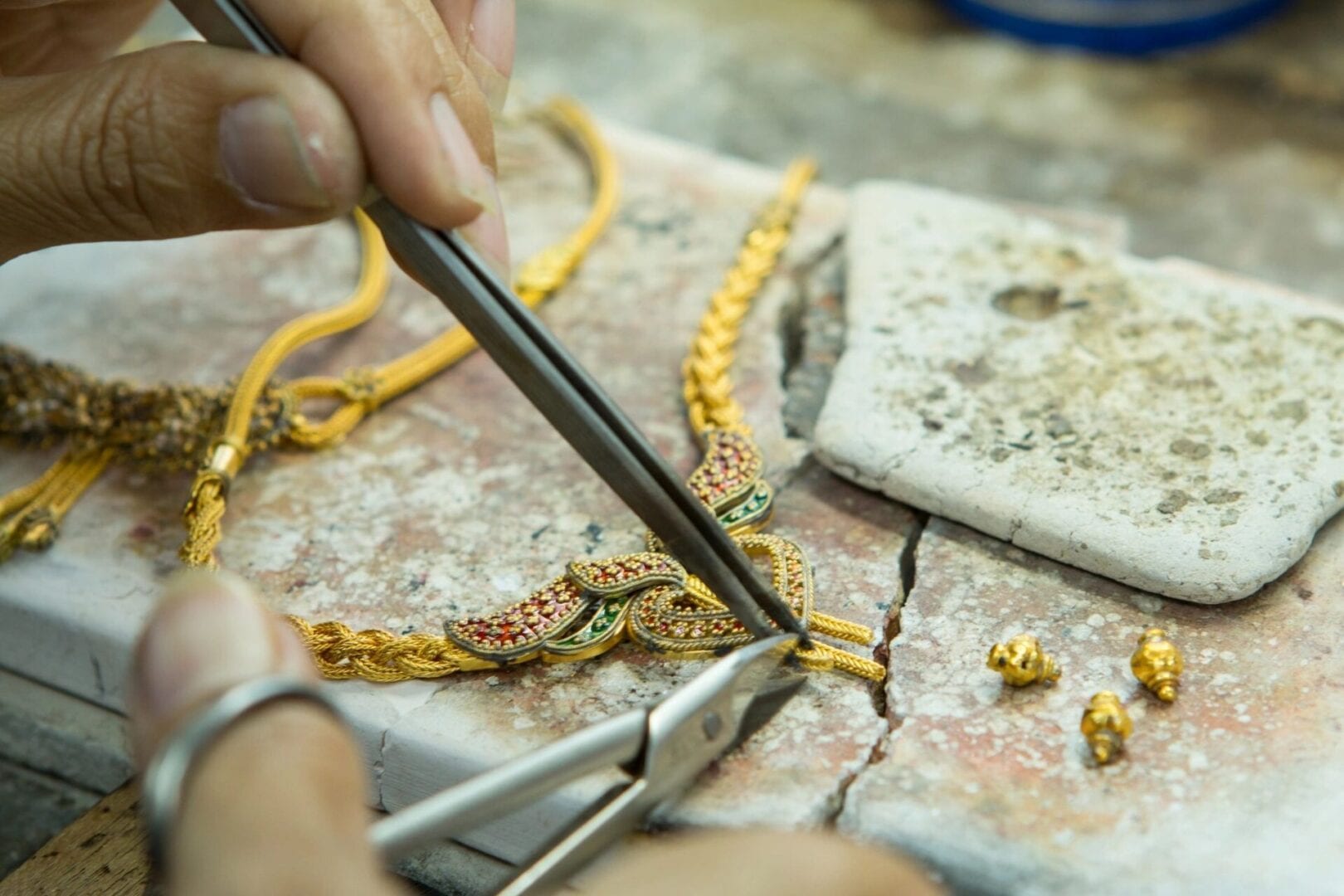 Cleaning and peal restring for all pearls and beads on silk, cord, wire, or elastic, with or without knots, or rewiring beads and pearls. Add-A-Pearls are strung for free with purchase. Not all pearls are like your mothers. Come in and see our wide selection of Gemstone beads, Akoya pearls, South Sea and freshwater pearl jewelry at Caffray Jewellers.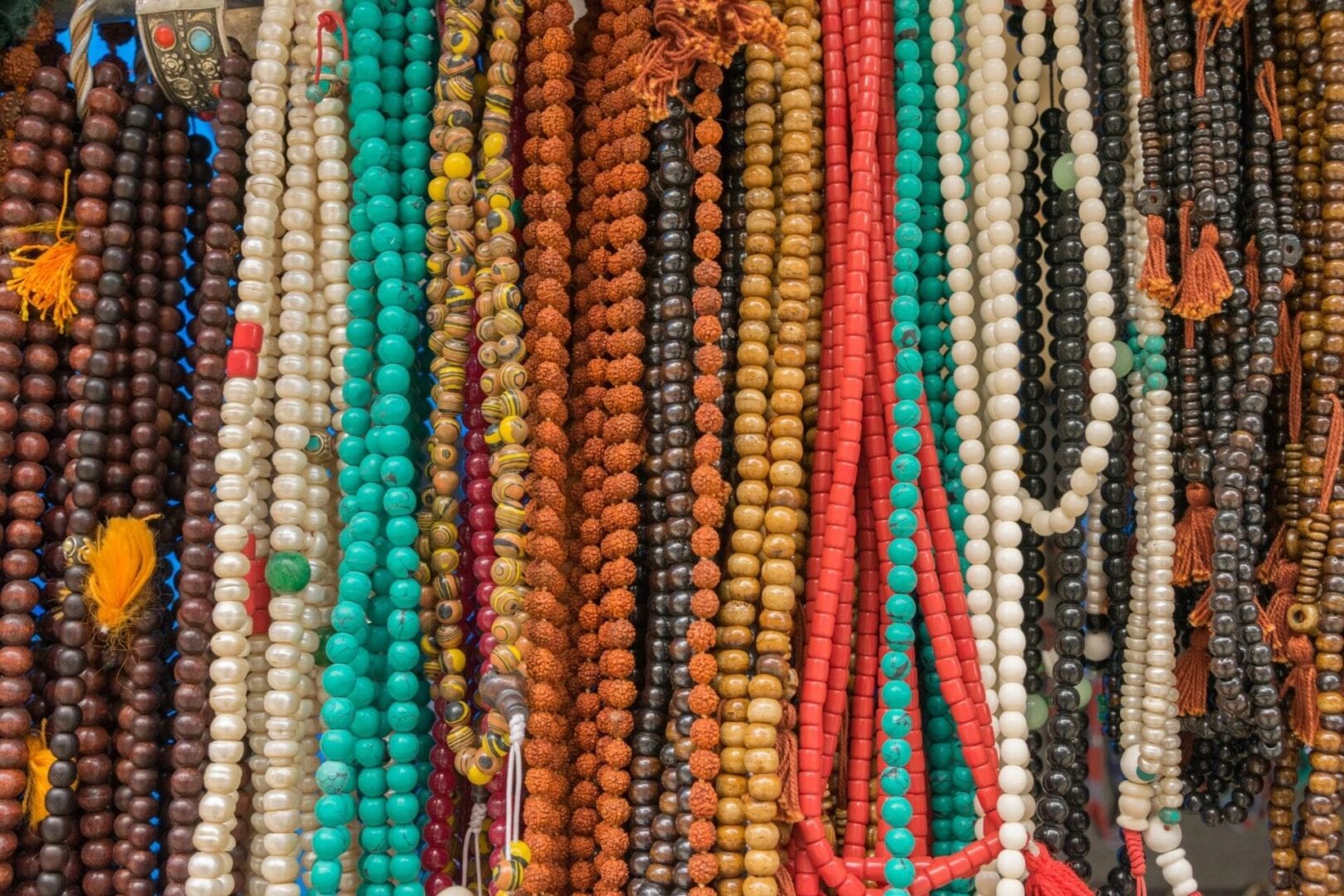 Insurance and Estate appraisals are done in our store when you want, not when the traveling gemologist comes in for an appointment. Our appraisals are detailed and concise to ensure that if you have a loss, your jewelry replacement will be equal in quality and value. Jewelry itemization and liquidation consultations are also available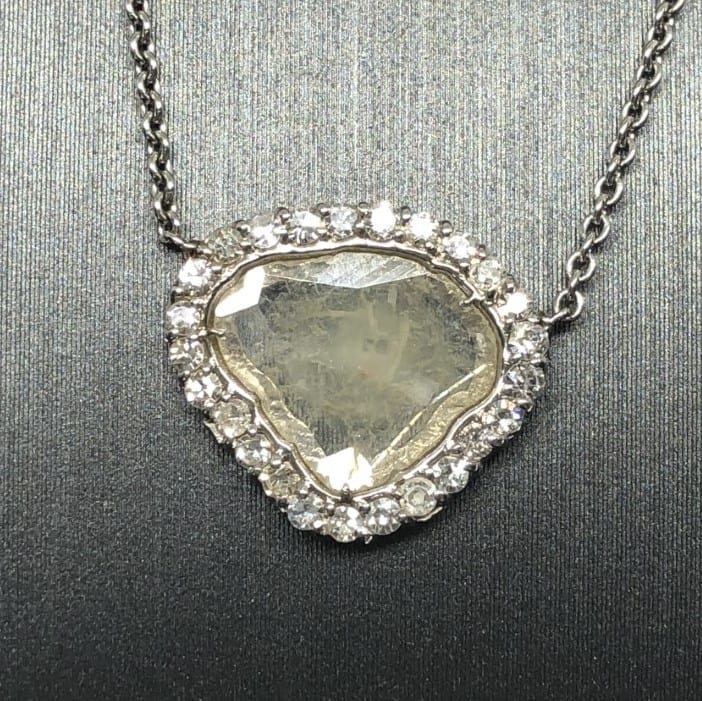 Today engraving can be done on almost any surface by machines. Including charms, rings, crystal, plastic, Champagne and wine bottles, marble tiles, and even diamonds. We can engrave your handwritten note or sketch, pictures, and your company logo. These are just some of the things that can be engraved. We offer hand engraving on precious metal items.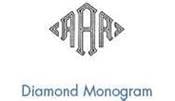 Watch battery replacement: We will replace the battery in a luxury watch or a Timex. Clean the case and band to a full restoration of an antique. Complete watch services are provided at Caffray for all new and vintage watches and clocks.
Quartz, automatic, mechanical movements, including high-grade watches, are serviced. Movado watch repair, Breguet watch repair, Bulova watch repair, Patek Phillipe, Audemars, Omega, just to mention a few.
Changing batteries in all watches, clocks, and heart rate monitors, most batteries can be changed while you wait. Watchbands are sized, cleaned, refinish, repaired, or replaced when broken.
Supply and install new crystals, gaskets, and crowns for most watches.
In-store water resistance testing for your watch.
From a simple adjustment to a complete overhaul or restoration, Bring your watch in for a free estimate. Regardless of your needs, we will have your watch running and looking like new.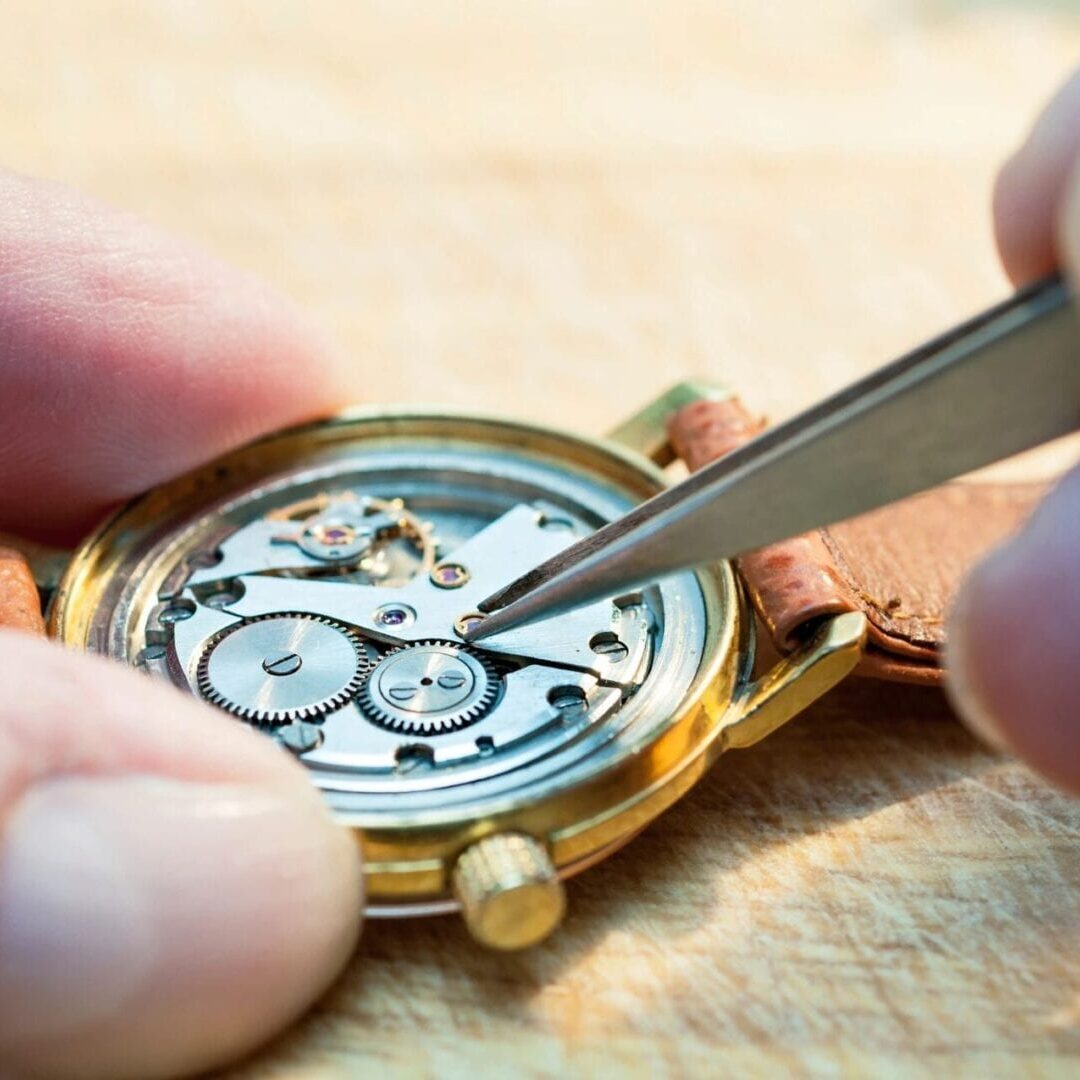 Channel your inner-James Bond with the help of Caffray Jewellers!
At Caffray Jewellers, you can actually hire their armored truck for a secret agent themed proposal! Their driver will arrive at your proposal site in the armored truck, present you, and your fiancée with a mysterious package, and when it is opened, your fiancée will see her engagement ring! Bond would be so proud!
Use your imagination; their armored truck is available for fundraisers, charities, and anniversaries or even a bachelorette party. Give us a call to discuss your ideas. We are here to help make your special moment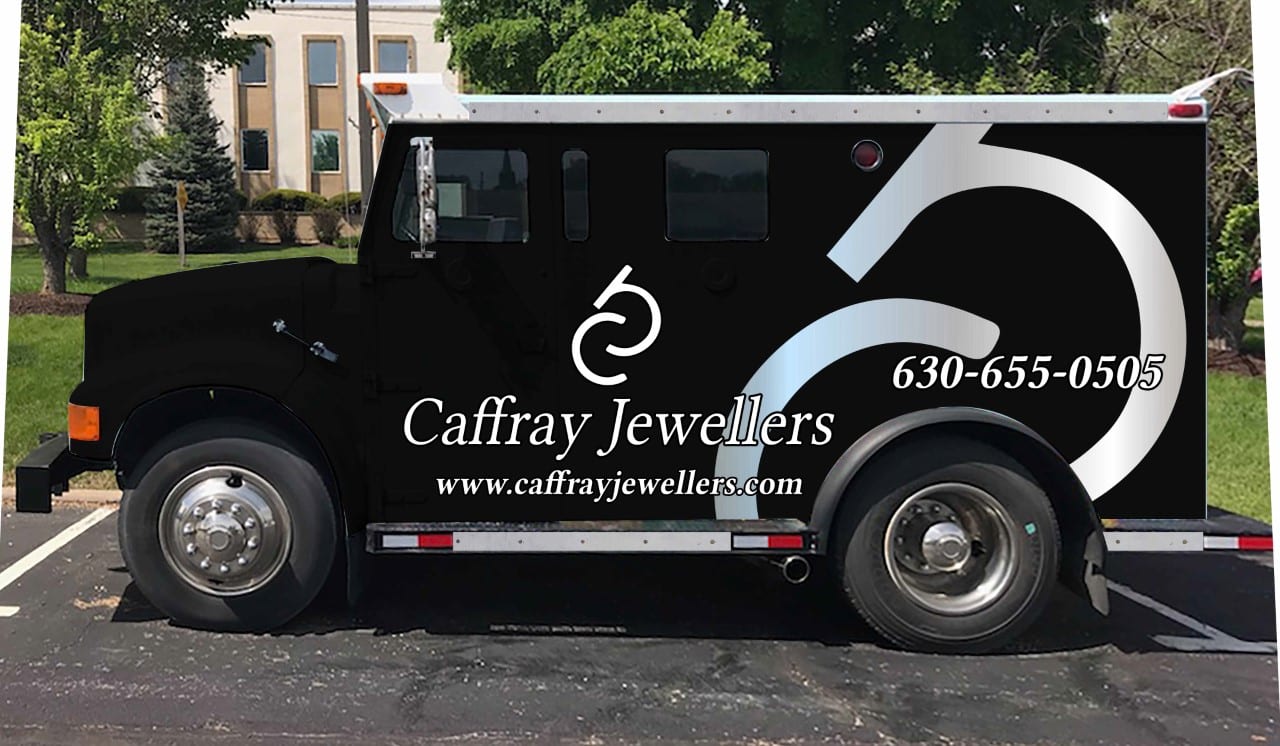 Interesting facts about Jewelry, Jewels and Gold
The largest gold nugget found in the U.S.A. was in California and it weighed 195 pounds.
The largest Pearl ever found weighed 14 pounds.
A ruby is a red sapphire
An Opal will cut glass just like a Diamond.
"Karat" is the word used to describe gold purity
"Carat" is the unit of weight for gemstones.
One carat is 1/5 of a gram and 28 grams equals one ounce?
A six inch square cube of platinum weighs approximately 161 pounds
In ancient times, people believed that gold came from the Sun.
Some Religious groups believed gold was tear drops from their Sun Gods
In Asia people have been swallowing pearls, either whole or in powdered form for ages as a medicine to cure sicknesses
A Diamond is the hardest material mineral known to man. Diamonds are chipped and broken in jewelry every day. This so called "hardness" relates to the ability to scratch other materials. If you hit a diamond with a hammer you would crush it to a powder!
Colored diamonds are called "fancies". Judged on their own scale from Faint color to Fancy and Fancy Vivid. The more pronounced colors are worth more than the finest white diamonds.
There are many different metals used to make fine jewelry today:
Gold, Silver, Platinum rings can be sized
Tungsten, Titanium and Stainless steel cannot be sized.
Is your watch water proof ?
Watch Water Resistance
Most consumers have been mislead about water-resistance,
No watch is waterproof.
All watches can leak at some time or water condition.
Introduction
       A watch rated as Water Resistant may come in contact with water to a predetermined extent. Most watches have a measurement until which the depth of immersion is safe. It is important to remember that a water-resistant rating is based upon optimum conditions in a laboratory. Real life experience & aging of the gaskets will effectively decrease the manufacturer's specifications of water resistance over time. When water comes in contact with the movement, it is the worst scenario that can happen to a watch - thus we strongly suggest that you always work well within the parameters of the manufacturer's recommendations and have your watch tested at least once a year. Caffray Jewellers has the necessary equipment to test the water resistance of your watch.
Depth Ratings        FTC Guidelines    Testing Methods       Components         Recommendations
Water Resistance vs. Water Proof
The U.S. FTC (Federal Trade Commission) which enforces the truth-of-advertising has deemed the term "Waterproof" inappropriate. In their opinion, a watch can never be 100% truly impervious to water, as the gaskets deteriorate over time & exposure, thus reducing the specified depth of water resistance. In the words of the FTC "The word proof connotes a measure of absolute protection that unfortunately does not exist with respect to watches, especially over prolonged periods of time." The FTC has found the term Water Resistant to be more appropriate.
Interpretation of the Depth Ratings
When a watch has a rating of 30m/99ft water resistant, it does NOT mean that the watch can be immersed to that depth. The depth rating posted by the manufacturer is theoretical in nature and can only be achieved in a laboratory - which is nearly impossible to replicate in real life.
Water resistance is specified in the depth of water measured in atmospheres, feet and meters. Here are some common water resistance levels and the degree to which they protect a watch:
1 Atmosphere / 33 Feet / 10 Meters: A watch with this resistance level is protected against accidental exposure to water; for example, splashes, perspiration or accidental immersion. It should not be exposed to any water pressure.
3 Atmospheres / 100 Feet / 30 Meters: This level will easily withstand splashes or brief immersion in water. However, it is not sufficiently resistant for swimming.
5 Atmospheres / 165 Feet / 50 Meters: A watch with this level of resistance is wearable around household sinks, while playing sports and while swimming in shallow water. Do not wear for scuba diving.
10 Atmospheres / 330 Feet / 100 Meters: This level of water resistance will allow a watch to be worn around household sinks, while playing sports and while swimming or poolside diving. Do not wear for scuba diving.
15 Atmospheres / 500 Feet / 150 Meters: A watch with this level of resistance is wearable around household sinks, while playing sports and while swimming in shallow water. It is also suitable for snorkeling.
20 Atmospheres / 660 Feet / 200 Meters: This level of water resistance will allow all water activities including skin diving and scuba diving at depths not requiring helium gas.
IMPORTANT: We strongly recommend purchasing a watch with a screw-down crown and case back if you intend on wearing the watch while you are in contact with water.
Our Recommendations
• Have your watch water-tested once a year if you intend to expose your watch to water regularly.
• Do not shower or swim with your watch unless it is rated 100m/330ft & has a screw-down crown.
• Never open, wind or operate the crown while in water.
• Never press the buttons of a chronograph watch while in water - unless otherwise stated by the manufacturer.
• Do not subject your watch to extreme temperature changes.
• Do not subject your watch to sudden & rapid air-pressure changes.
• Do not allow your watch to come in contact with corrosive chemicals, such as abrasive soaps & highly chlorinated water.
• Ensure that the crown is always pushed in, and if you have a screw-down crown make sure it is always tightened. Double-check before immersing in water
Watches should not be put in a sauna or a hot tub since the exposure to heat can easily make the gaskets lose their shape and ability to keep water and dust out.
Watches should not be worn in the bath/shower. Soap can reduce the surface tension of the rubber gasket in a watch. The soap can also damage the seal itself, allowing water to get into your watch. Not to mention the soap build up in the links, clasp and bezel. We recommend you do not bathe with your watch.
Water resistance on a watch is obtained by 3 important factors
Case back - this refers to how the case back is attached to the watch.
Crown - the single most important factor to ensuring water resistance. Used to set the time
Gaskets: "O" rings are made of rubber, nylon or Teflon which form watertight seals at the joints where the crystal, case back and crown meet the watch case. (read more)
Case back - this refers to how the case back is attached to the watch.
Snap-on case backs are sealed by pressure and are considered the least water resistant. The slightest nick in a case or deformity in a gasket (which will happen over time) will allow water to penetrate the case. Generally, these watches will have a water resistance of 30m/99ft maximum - which allows for contact with water but not immersion.
Case-backs attached with screws would be the second level of water resistance. Having the case back attached with screws allows for a much tighter seal than a snap-on case back, however a deformity in the gasket will still allow water to penetrate. Generally, these watches will have a water resistance of 100m/330ft maximum - which allows for light swimming & immersion in a pool.
Screw-in case backs are threaded and screws into the actual case. This creates a double seal, using both the threading & the gasket as a seal. Generally, (although not the rule) diving watches with water resistant ratings greater than 100m/330ft will have this type of case back.
2. Crown - the single most important factor to ensuring water resistance.
The weakest link in a watch for water to penetrate is the crown-stem hole. The stem of the crown is attached to the movement through a hole in the case edge. As the crown is constantly moved to different positions, wound and turned to correct the time, the gasket is constantly compressed, chafed & stressed. The slightest variation in the shape of the gasket or if the crown is not pushed all the way in will allow water to penetrate the watch through the stem hole.
Screw-Down Crowns are threaded & screw shut to a matching threaded tube in the case. The crown has a gasket that is compressed & seals the opening when the crown is tightened - thus ensuring water resistance. A screw-down crown is an essential feature for any watch you intend on swimming with. As matter of fact, we do not recommend swimming with a watch that does not have a screw-down crown. No matter if the watch has a screw-down crown & chronograph pushers, the crowns & pushers are never to be pushed, adjusted or opened when the watch is immersed in water - unless otherwise stated by the manufacturer. An additional benefit of the screw-down crown is that the crown is somewhat more protected from accidental knocks.
3. Gaskets:
"O" rings are made of rubber, nylon or Teflon which form watertight seals at the joints where the crystal, case back and crown meet the watch case. If the watch is a chronograph, the chronograph pushers will also have gaskets.
Gaskets begin to erode and break down over time, diminishing the water resistance of a watch. It is important to test you watch once a year for water resistance. Caffray Jewellers has the equipment to test the water resistance of your watch.
Water Resistance Testing Methods
There are 2 commonly used water-resistance testing methods:
Dry Test - The watch is placed in a chamber and the air-pressure is increased. The machine will detect the smallest variation in the case size. If the case expands, even slightly, then the watch is not water resistant.
Wet Test - the watch is placed in a chamber which is half filled with water and half air. Air pressure is increased while the watch is out of the water, then the watch is slowly immersed into the water. Once the watch is completely immersed, the air pressure is slowly released. If bubbles come out of the watch it means that air seeped into the watch prior to immersion & the watch is not water resistant. This method is generally used as a second test to pin-point the problem area.
ATM or BAR
     ATM is short for "Atmosphere" which is equal to 10 meters. Another word for ATM which is commonly used in Europe is BAR - this too is equal to 10 meters.
Helium Escape Valve
      The Helium Escape/Relief Valve is used only in extreme deep diving expeditions when a diver operates from a diving bell. As the bell is lowered pressure begins to increases & helium is added to the breathing mix. The helium is added to remove toxic air created by the extreme depth.
      Helium is one of the smallest molecules & will seep into the watch through the seals until the air pressure in the watch equals the air pressure in the diving bell. As the diving bell surfaces & decompresses, the helium needs to escape from the watch at the same speed as the decompression - otherwise the pressure in the watch will pop the crystal off. To avoid that, Omega developed the helium escape valve which allows the helium to escape faster than it seeps in. Many brands use the escape valve in one design or another. Generally, the escape valve can be found on watches which have a water resistance rating of 300m or greater.
     The helium escape valve never needs to be used in regular scuba diving unless diving in a controlled environment as described above.